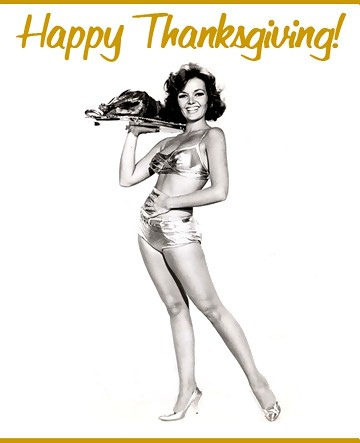 If the first step to repentance is confession, then I will be the first to confess. I have really enjoyed the Thanksgiving weekend. My turkey turned out beautifully with tender white meat and succulent dark meat (insert racial preference joke here) and my stuffing turned out just right. Last night we finished off the turkey with a turkey ring made out of crescent rolls, Turkey, mayonnaise, 1 ½ cups of delicious Swiss and Sharp Cheddar cheese, some salt-and-pepper, parsley, and an egg white glaze. Top that with a little homemade giblet gravy and it was a fitting sendoff for our noble bird.
I got on the scale a few times over the weekend and ranged from 210.2 down to 205.6 right after a run. I slept in on Thanksgiving day, skipped my traditional flag football game, ran on Friday morning, went walking on Saturday, slept in a little bit on Sunday, and today, for the first time in many months, I went to a boot camp aerobics class. I am going to be sore tomorrow.
I like to run as you all know, but the problem with running it is not really a challenge to my body. I can run between three and 8 miles and still feel about the same the next day. I might be more or less tired but it is not a challenge to my muscles to run in a straight line. It's rhythmic, aerobic, and good for burning calories, but it does not challenge my muscles like boot camp does. This morning we did push-ups, situps, lunges, jumping jacks of various styles, shoulder weights, jump rope, burpees, and these miserable things called mountain-climbers which is like doing a push-up while running up the hill. I am bad at them, I bang my knees on the floor, and they hurt my wrists. But it is good for me, right?
I am still looking for a race the weekend of December 15. If I can't find one close enough to run in I will do a timed 10K run with the goal of finishing under 39 minutes. That would put me a full four minutes behind one of my favorite commenters, but I can't keep up with the young in the beautiful anymore. I have to be old and cunning.
After the gym this morning I felt good, and not just because I finished with 15 minutes in the pool with three beautiful women in lanes next to me, but I thought I was on a good track to recover from Thanksgiving. The workouts are never the problem. It's the day that follows that is full of pitfalls. It was chilly so I got my drive-through hot chocolate at the Coffee Bean, I had a granola bar when I got to work, but it left me hungry by the time lunch came around. I had to make a return to the music store which is right next to my new favorite sushi restaurant. A plate of chicken teriyaki and six plates of sushi later not only was I down $23 with tip, but I'm sure I was up too many calories.
I know the rice is all carbs, but the fish is fairly lean and the chicken teriyaki was really delicious and had all the fat trimmed off it. I don't know how to even add it up from a calorie standpoint, but it was very good, I am very full, and I will try to eat a sensible dinner.
When I was at Thanksgiving dinner on Thursday two different people mentioned that I looked like I had lost weight. While I have been struggling within a 5 pound range, it was nice to hear that at least I look skinnier to them. I still want to lose the next 7 pounds, but if I only bumped up two pounds over a long Thanksgiving weekend of eating, I'll count that is fairly successful.
I wonder:
If I got more sex would I be able to control my eating better?
I will throw that question out to my readers who have all sorts of experience that I do not.
Do you find it easier to control your other bad habits when you're getting sex on a regular basis?
If you satisfy one hunger do the other cravings go away?