I heard about
this story
from Patrick, and it first made me absolutely furious, then afterward really glad that I live in a world where there are good people, too.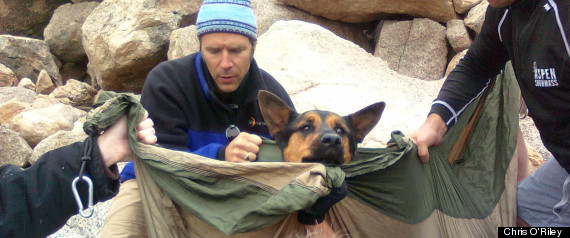 Everyone working together
Basically the story is that this guy and a friend of his went hiking on some mountains and brought his dog Missy along with them. Dogs have no business on this hike. It's called the Sawtooth for a reason. The poor dog was struggling and eventually the weather turned bad so they just left her there. After a day, they figured she was dead and didn't bother trying to get more help. Some other hikers stumbled across her after a few more days, huddled in some rocks and bleeding, so they tried to patch her up as best they could, fed her and left her with some water, but couldn't get her out as she weighed too much. They went back down and started a Facebook page, along with posting on a hikers' forum about the dog's predicament. People were enraged about the situation, and a search and rescue party of 8 was formed to go get Missy. The rescue group managed to find her and got her out, having to hike through a full-blown snowstorm to do it. Now the creep who left her up there wants her back, but
he's being prosecuted for animal cruelty
and the rescuers want to adopt her.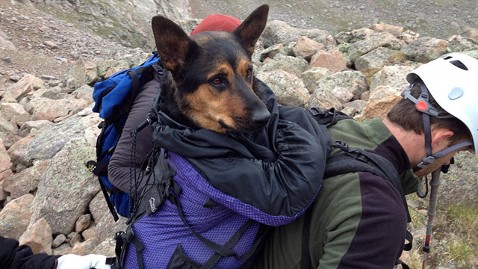 Missy being carried out
I hope he goes to jail and the rescuers get to adopt Missy. I further hope that her former owner is blacklisted by all animal adoption places from ever having another pet. I don't know how anyone could bring a dog on a hike like that in the first place, let alone leave her up there to die. Thank god there are still some real men and women on this earth to make up for the miserable failures.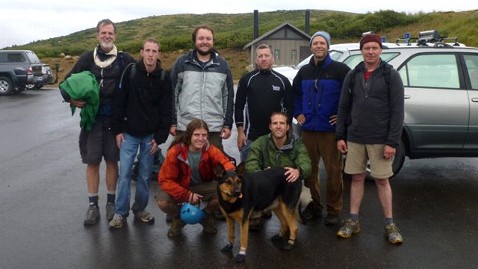 Missy and her heroes